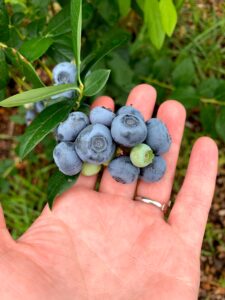 Over 2 acres of early, mid and late season varieties. Picking starts in July and continues into August if the conditions are right.
2020 UPDATE
BLUEBERRY PICKING HAS ENDED FOR THE SEASON.
THANK YOU! 
FOR SAFETY AND HEALTH REASONS WE CAN NOT ALLOW PETS ON THE FARM. CERTIFIED SERVICE ANIMALS ONLY.