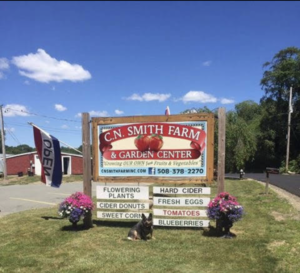 The farm was originally started as a potato farm in the 1920's by Carl Smith on 20 acres. Numerous changes over the years included the addition of livestock and poultry. In the late 1950's our father, Carlton Smith, a graduate of Stockbridge School of Agriculture, decided to take a different direction by raising strawberries and plants for wholesale and pick your own. Some eighty years later, the latest generation of Smiths is continuing the family business on 90+ acres of fruit and vegetable crops. In addition to our pick your own apples and berries, we cultivate and harvest our own tomatoes, asparagus, lettuce, corn, peaches, plums, nectarines, pears, etc. We encourage you to see and taste first hand the fruits of our labor in the hopes that everyone can enjoy the experiences of visiting the fast disappearing American family farm..
Grower's updates: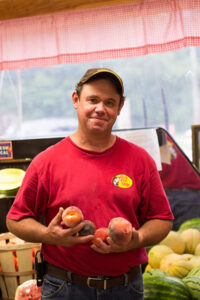 We sell only our own, in-season, locally grown fruit and produce. Fruits and produce sold at our farm in East Bridgewater, or any of our farmer's markets locations were planted, grown, and harvested in our own local fields. Additional items sold in our store, which we may not produce ourselves, are purchased from trusted local growers, bakers, or producers only.
Please keep in mind when visiting that C.N. Smith Farm is a privately owned working farm. Visitors are kindly asked to remain in designated customer areas, observe warning signs and stay clear of parked or operating equipment for obvious safety reasons. Also, to help us keep costs down and maintain cleanliness, please place trash in proper receptacles or take it home with you. For health code reasons, please leave your pets at home. Your cooperation is appreciated so that everyone may enjoy the open space and fresh locally grown produce we cultivate.